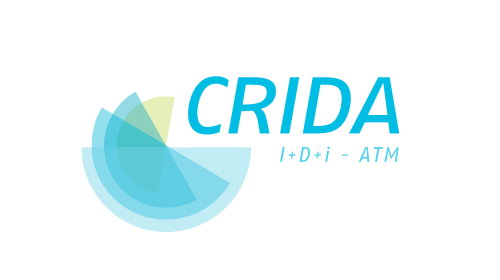 CRIDA A.I.E. (Reference Center for Research, Development and Innovation in ATM) is a non-profit joint venture between ENAIRE (the Spanish Air Navigation Service Provider), The Polytechnic University of Madrid and Ineco.
CRIDA's mission is to improve the performance of the Spanish ATM management system. As an integral part of the global system, CRIDA intends to increase the safety, capacity, environmental and economic impact of ATM through ideas and R&D+i projects.
CRIDA is aided by the complete and active support of its partners in the achievement of a relevant position in not only ATM R&D+i, but as well as development, validation, and implementation of technologies related to the future of ATM.
CRIDA's investigative priorities revolve around three main lines in which CRIDA leverages its proven experience and solid international reputation.
System monitoring and diagnostics to identify problems and their causes. This continuous system observation is realized through systematic performance quantification;
Analysis and validation of R&D+i solutions, viability studies and quantification of the benefits in terms of system performance improvements;
Collaboration in the development and subsequent deployment of those solution alternatives that provide the best system benefit.